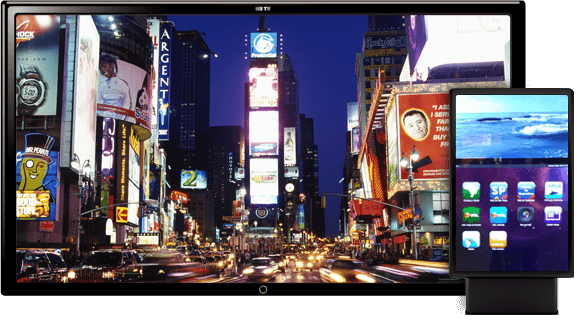 Practical applications
To aid your understanding of smart signage, here are some examples of how CLOUDCAST was used or can be used.
Cafe / Restaurant
Change the look of your store and grab your customers' attention with digital menu-board app.
Lunch specials or menu of the day can be presented only when needed, ensuring that your customers
get the information that is always relevant.

Instead of stationary posters, how about using the photo wall app to show a nice scenery or pictures
of your customers? Wouldn't it help your customers remember your store?

Fashion
Special sale posters and banners are the thing of the past. With just a few clicks
the media player app can display the entire catalog for your customers. Better yet, it could also replace
the traditional show windows.
Education / Academy
Dozens of notices can be displayed clutter free on the bulletin board app, thanks to its scheduling feature.
Or, you could use the Facebook app to have an interactive, two-way communication with your students.
Endless possibilities
CLOUDCAST practically has unlimited uses.
Medical, corporate, financial, or transportation - to name a few. Whatever functionality you want can be added via apps.